For Honor!!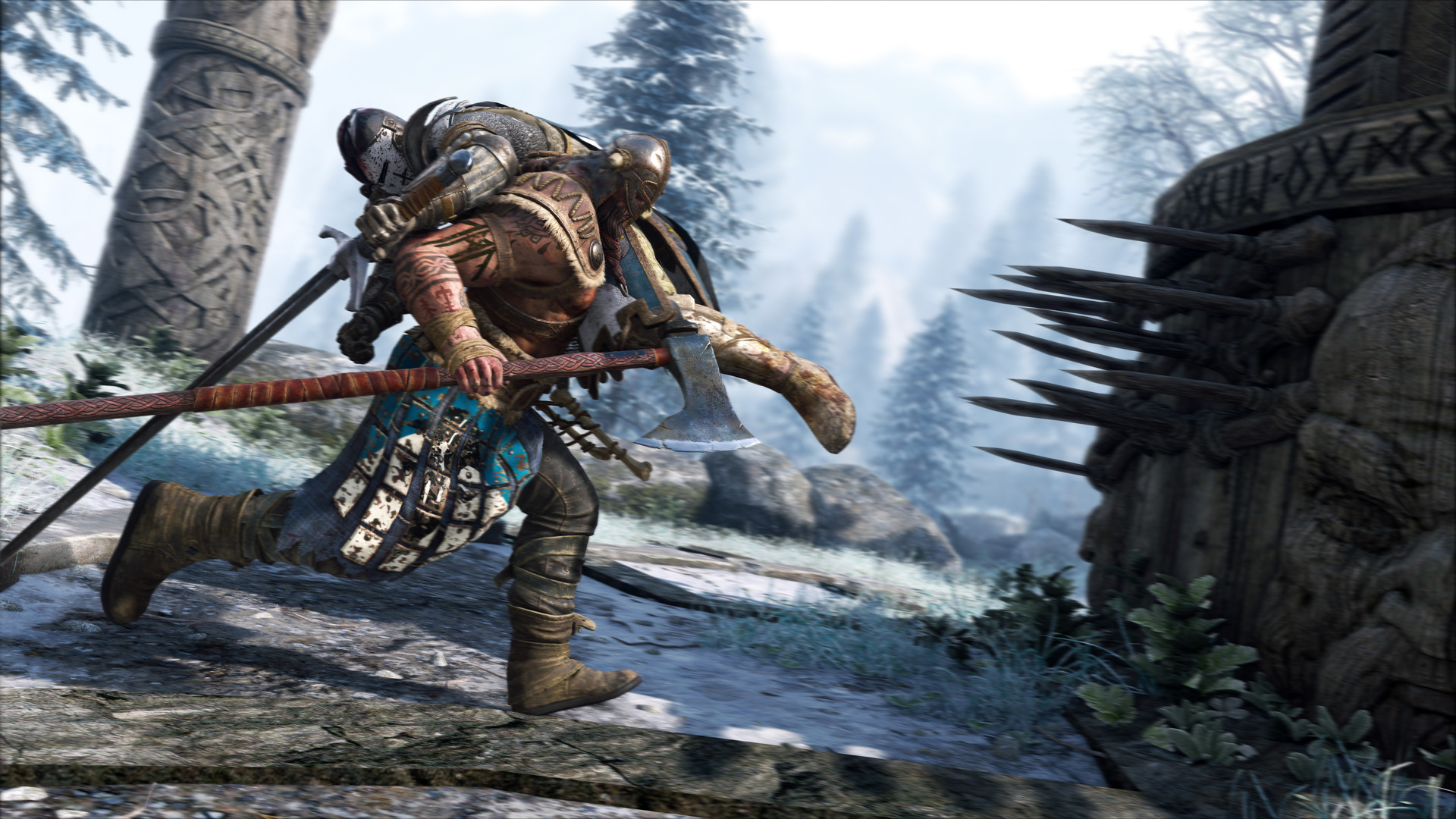 Saw this on Jack Frag's Youtube page and was wondering if anyone had heard about it.
Key Features:
Multiplayer and Single Player
Not a hack and slash button masher - apparently requires a lot of strategy in combat
Three Factions --> Knights, Vikings and Samurai
Four Classes in each Faction --> Vanguard, Assasin, Heavy and Hybrid
Slight differences within each class between factions
Character Visual customisation including male / female
Different game modes e.g. Dominion = 4v4 fighting for three capture points
Map area includes faction AI to fight your way through to get to the other players
In-depth fighting system and character leveling
It's currently available for
pre-purchase
on Steam
and is planned for release on
15 February, 2017
.
Pre-Purchase:
USD60.95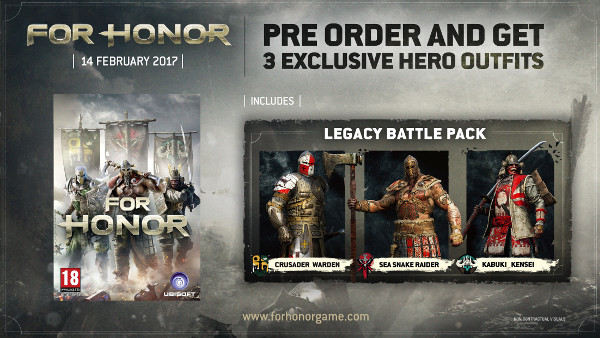 Pre-Purchase For Honor -

Deluxe Edition

: USD75.95

USD60.95

SPECIAL PROMOTION! Offer ends 15 February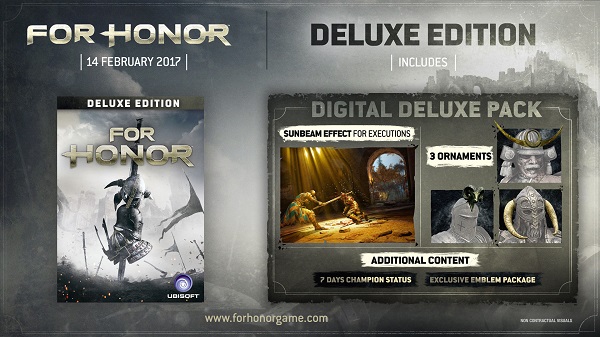 Pre-Purchase For Honor -

Gold Edition

: USD109.95

USD90.95

SPECIAL PROMOTION! Offer ends 15 February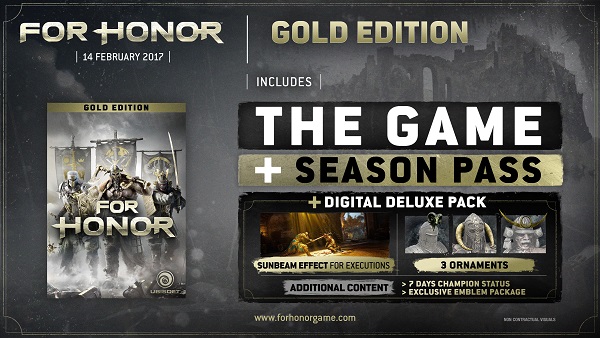 Carve a path of destruction through an intense, believable battlefield in
For Honor
.
UNIQUE WARRIORS TO MASTER
Choose your warrior among a variety of bold Knights, brutal Vikings and deadly Samurai, each with their own weapon set, play style and customization options.
MEMORABLE STORY CAMPAIGN
Storm castles and fortresses in massive battles and confront deadly bosses in intense duels to ensure the survival of your people against a mysterious and deadly foe.
CONQUER FOES ALONE OR WITH FRIENDS
For Honor offers an engaging single-player, offline campaign and thrilling multiplayer.
INNOVATIVE ART OF BATTLE CONTROL SYSTEM
Wield the weight of your weapon and feel the power of every strike through the system that puts you in total control.