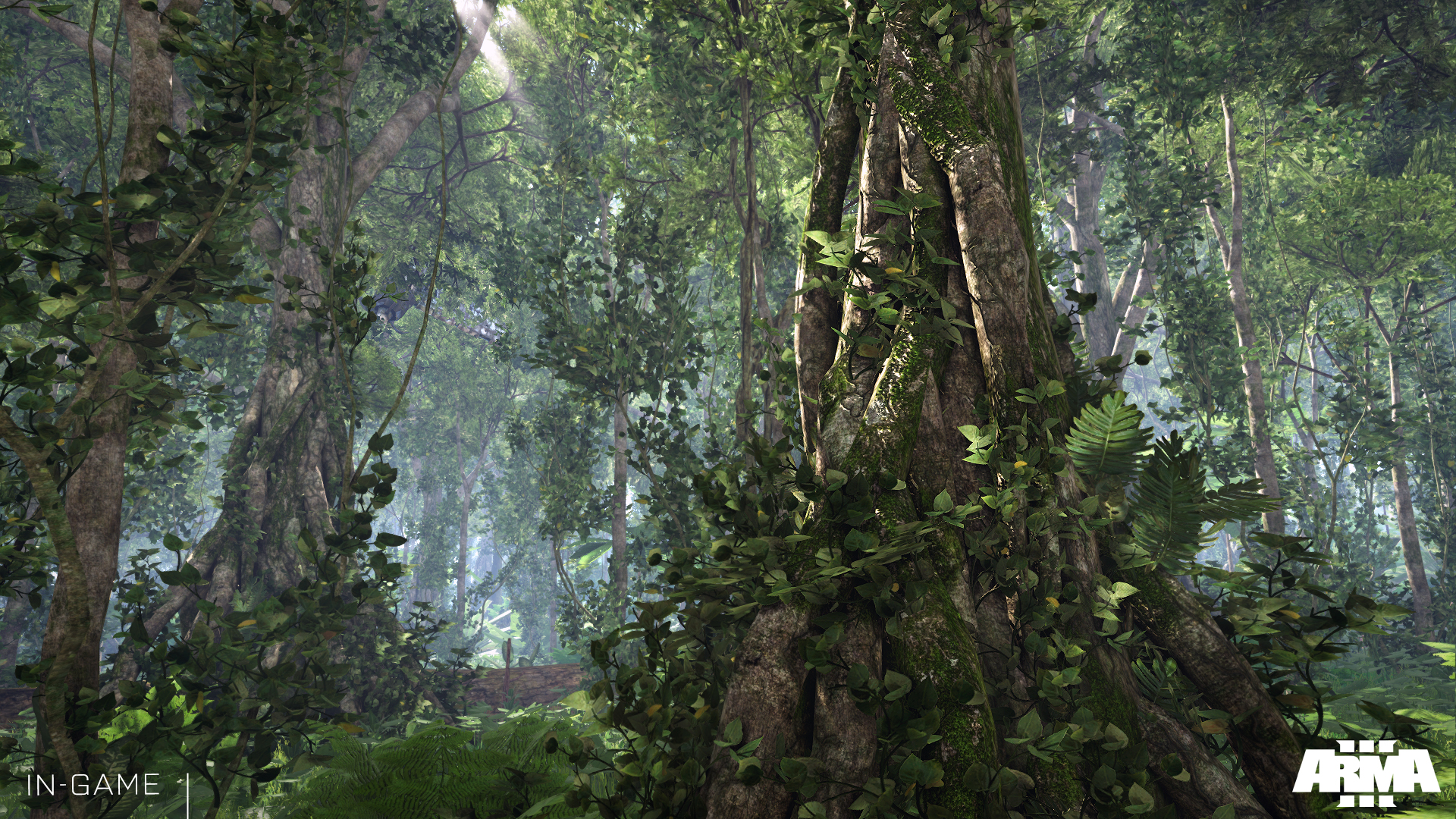 We're back from a long break gentlemen. Brodie and myself have been hard at work over the last fortnight creating a series of new Arma 3 missions set on the fabulous new map Tanoa. These missions will be following each other. Should we find that a mission is too short, we will always have the next one ready for your playing pleasure that night! Our first mission is going to be scheduled on the 10th of September (Saturday fortnight) at 7PM AEST. This will be a no mods required mission. All thats required is Arma 3 and the Tanoa DLC. Don't worry Autumn and ToRN, I haven't forgotten about your copies, just been busy moving and buying new shit for the house but you'll have them in time for kickoff.
I look forward to seeing as many people as we can. Our current capacity is for 8 players but we can expand that if we get more interested. Sign up here!
OPERATION RED POLE
SITUATION:
Over the last few weeks we've been here on Tanoa assisting the local Gendamarine in a training and support capacity. You've all done an exceptional job telling the natives not to shoot their wives. Task Force 81's objective as far as the head sheds are concerned is over. We're now moving into an active operational role.
Given the number of casualties that the Gendamarine have suffered at the hands of Syndikat I'm surprised we weren't asked to help sooner.
MISSION:
You'll be heading over to the main island to assault a Syndikat drug operation. INFIL will be via RHIB departing from the Harcourt docks. Three days before we kick off you'll be leaving for the UN Compound in Harcourt. Don't worry, we'll be securing it prior to your stay so don't be concerned about possible attacks. The Americans built the thing three years ago so its very defendable in case that sort of thing is needed.
Once you land at the Rally Point on the main island you'll head inland to one of the many religious temples. Expect to encounter resistance along the way as you'll be heading into their backyard. I'm going to send a recon element in a few hours before your kick off, callsigns Hotel 5-1. Syndikats been getting twitchy every time we do an overflight with the drones.
Once you've cleared out the temple and destroyed their drug supplies, radio for EXFIL and we'll send a chopper to pick you up.
INTEL:
- Enemy convoy activity has been sighed along your route. Be aware when crossing any roads or paths.
- A known Death squad is in the area. They may be being used as QRF.
SUPPORT:
- Recon Element: Hotel 5-1
- No Friendly QRF available.